BELOVED (Field Guide Only)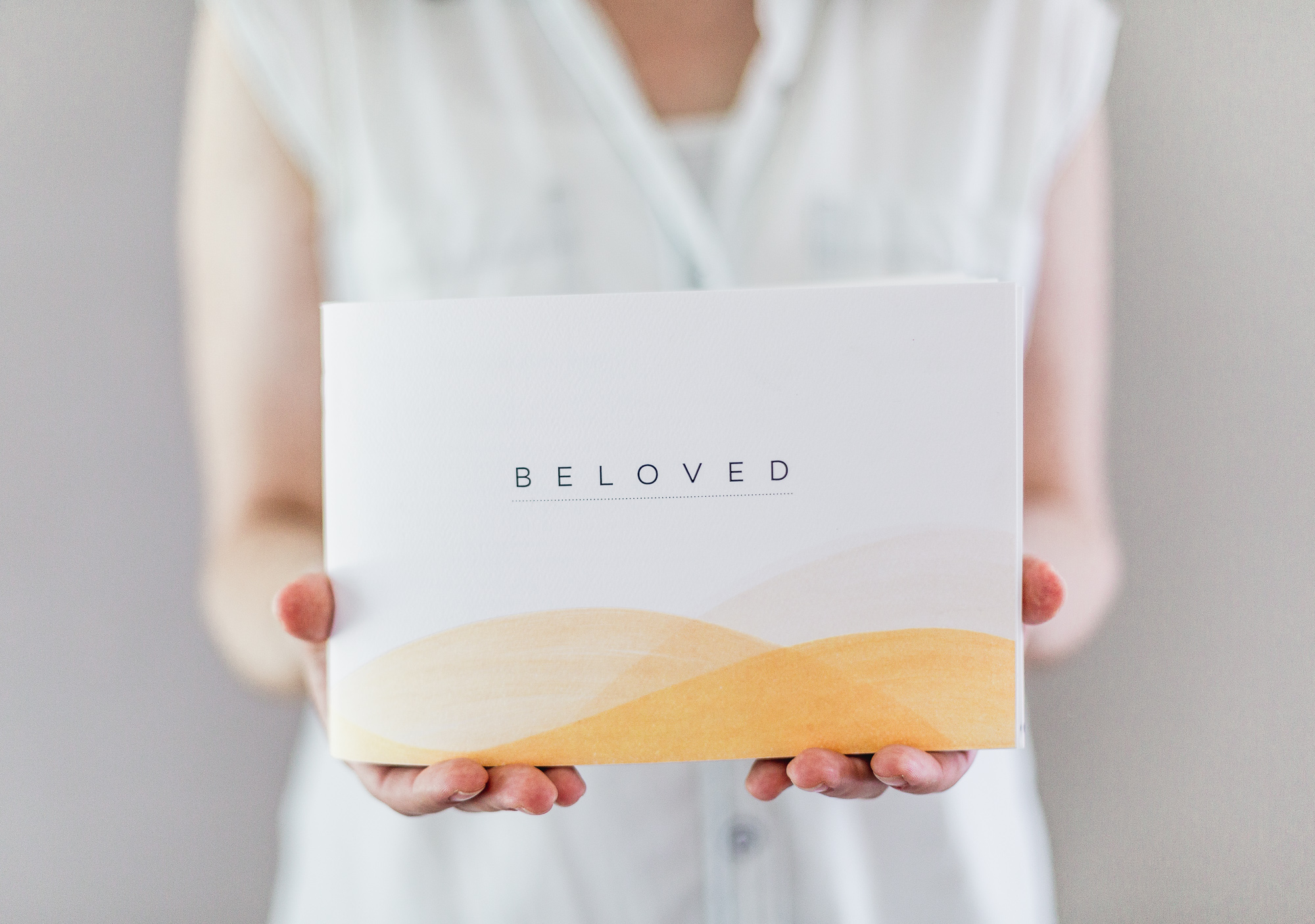 BELOVED (Field Guide Only)
Belovedness is where we begin. God's love for us is as vast as the ocean and as close as our breath. What does it look like to rest in that love? To deepen our knowledge of that love and to more fully experience it?
This fall, take your soul on a journey with our fall field guide "Beloved," an exploration of God's love for you.
sold out
BELOVED (Interactive Journal Only)
Autumn Field Guide
Experiencing God's love for you
The BELOVED digital journal contains approximately 20 invitations into spiritual practice. You will need the following supplies to fully explore this journey:
candle

collage images

glue stick

paper hearts

heart-shaped stone

tea bag

waterproof marker

paint brush

gold paint
(These supplies are included with the "full kit" version.)
PRICE: $29 plus tax - includes domestic shipping
Contact us for:
Special group rates

International shipping rates (Customers outside the USA are responsible for import fees.)
This is a re-release of our fall 2018 field guide. If you have already used this field guide, watch for a new one releasing in winter!